-The Art and Frame Shop - Cedar Point, 331 S. Cedar Crest Blvd., Allentown, PA 18104 For all your framing needs PLUS lots of gift items - Mary and Cheryl aim to please. Kalico Kards are available there also!
- Read what our customers are saying about their memories in motion of those who have given the ultimate sacrifice and review our website at MemorableDvd.com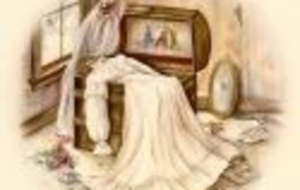 - Debs Great Finds and deals.com - Fri Nov 3 - Nov 30
- 36723 Herman Street, Romulus, MI
SHINING CREATIONS
"Unique Handcrafted Jewelry" for any occasion"
Call Mary at 267-441-1578 to find out where she will set up her collection of beautiful jewelry next!