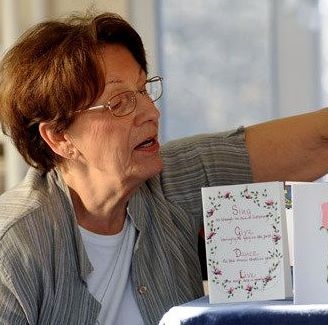 HANDMADE GREETING CARDS
by Kalico Kards
This is the home of the original Kalico Kards - the handmade greeting cards with "calico" cotton fabric designs and hand printed personalized messages for any occasion!
Shipping is included in my pricing, personalizing is no charge, and custom orders are welcomed and personally created by you and me!
There is much to be said about a Kalico Kard, but according to my valued customers, they are keepsakes at very affordable prices.
If you really want to keep in touch with family, friends and loved ones, just send them a Kalico Kard - you are sure to get their welcomed responses to your thoughtfulness and they will look forward to it again and again!
Below is one of the new additions to my Kalico Kard catalog: